QS Plumbing - Riverland South Australia
go to Commercial and Domestic Plumbing
go to "what to do in an emergency"
Services

plumbing
drain cleaning
hot water services
irrigation
roofing
carpentry
fencing
Domestic & Commercial

Building a new house?

Developing a commercial property?

Need to install or redesign your irrigation? Contact Us.
Emergency Services

Can't turn water off?

Burst Hot Water Service?

Water running freely when it shouldn't?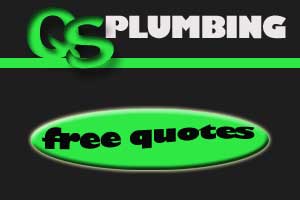 commercial and domestic requirements.


installing & repairs for irrigation on all properties, rural blocks and homes
go to our contact page to fill out our form
QS Plumbing - we are local!

Repair Services

Repair & replace your plumbing your plumbing disgrace, replace HWS elements & thermostats, tap washers, leaking toilet systems

Renovations
Any bathroom or kitchen renovations
Re-piping

Replace water services to houses

Tanks

Install rainwater tanks, holding tanks

Sewage & Drainage

Install septic tanks & clear blocked drains

New Homes

All plumbing for new homes

Emergency Services

Burst pipes, burst HWS, blocked drains

Water Heaters

Install new hot water services, replace leaking hot water services, clean out hot water services
Contact Us for a free quote!
QS PLUMBING PTY LTD
QUENTIN SCHILLER
Mobile: 0428 400 662
Email: qsplumbing.info@yahoo.com
Ral Ral Ave Renmark SA 5341

Work Practices and Procedures
QS Plumbing works within the Occupational Health Welfare and Safety Laws and legislations required by South Australian and Victorian Law and abiding State Laws of Australia. It practices Safe Work Procedures and Practices.